A Journey in Love (SRE)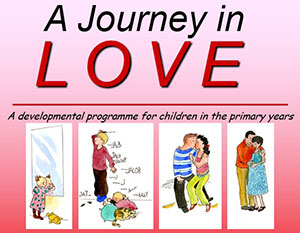 A Journey In Love is the SRE scheme (Sex and Relationship Education) that we use at Venerable Edward Morgan. It is the recommended programme of study for Catholic schools for Sex and Relationship Education, and has been written so that year on year the children build on their knowledge and awareness. It also supports the Religious Education, PSHE and Science curriculum taught within the school.
As with all aspects of learning, children are naturally curious and many will have questions related to their lessons. Opportunities to discuss questions form part of the lessons and again these are treated with care and understanding. A Journey In Love highlights the importance of parental input and children will be told to discuss their lessons at home. As a parent, you have the right to withdraw your child from Sex Education at anytime if you wish to do so.
Should Parents wish to see what is covered by the 'Journey in Love' programme please call the office on 01244 830408