Congratulations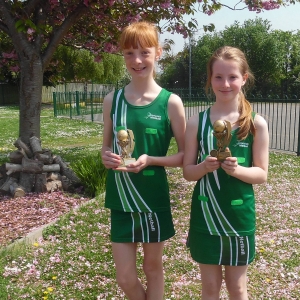 (Posted on 17/05/16)
We would like to take this opportunity to congratulate both Charlotte and Isobel who took part, with their team "Deeside Dots", in the Welsh under 11's Netball Tournament.
The team after a lot of training, hard work and dedication made it to the final which was played at the 'House of Sports', Cardiff on 7th May 2016.
The girls and their team played 7 matches, winning all of them. The girls were challenged and found most of the matches tough, but had the dedication and determination to beat them.
Both Charlotte and Isobel would like to thank their Coach Merl and their Manager Jenny (Isobel's Mum) for all their time and support in making them such a great team.