School Information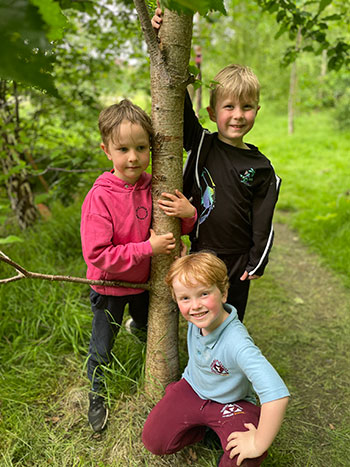 The Venerable Edward Morgan Roman Catholic Primary School serves the area of Deeside, to provide a Catholic education for the local parishes. We provide an environment founded upon the sound social and moral values the Church teaches.
We aim to ensure that all our pupils are happy, well cared for and thrive in a secure, safe and caring environment. Inclusion is at the heart of all we do and we strive for the best for each and every pupil in our care.
At present there are 202 children on roll (September 2022) in 9 mixed age classes. These classes are supported by 36 members of staff including the Headteacher, Teachers, Teaching Assistants, School Business Manager, Cook, Catering staff, Cleaners and Caretaker.
We provide a daily free breakfast club and after school care is provided by our popular 'Fun Club'.
Our elected School Council and Eco Committee play an active role in developing the school and encourage us all to reduce, reuse and recycle.
Sport and music play important parts in the life of the school. We have clubs for football, rugby, netball, athletics, judo, performing arts, Welsh, numeracy, choir, sewing and numerous other activities throughout the year.
At Venerable Edward Morgan we believe education is a team effort involving everyone - children, parents, staff, governors and the wider community and we look forward to working together in partnership with you and your children, knowing that together we can provide the best for every child.