Mothers Day Pictures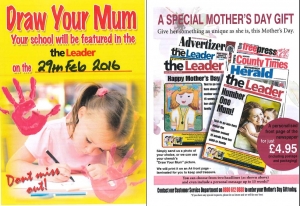 (Posted on 23/02/16)
Mother's Day Pictures will be in the Paper on Monday 29th February 2016.
There will be a small number of copies in the office; if you would like to purchase a copy please see Mrs Clarke.
To see the posters displayed with this news item please visit our Newsletter Page.