News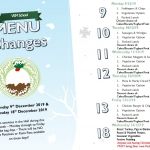 (Posted on 04/12/19)
There is a change to the Menu for week commencing Monday 9th December 2019.All week will be Bag Days, with no option to have Jacket Potatoes or Pasta Pots.The full menu can be found under Newsletters on our Website https://www.vemschool.co.uk/uploads/files/xmas-menu-changes-wc-09-12-19-89.jpg and on the Documents section of...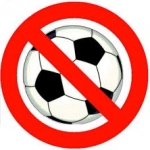 (Posted on 02/12/19)
Due to the Harry Potter Trip on Wednesday and Year 5/6 children having a late night, there will be no Football Training this Thursday 5th December 2019.Football Training on a Thursday will resume after the February half term on Thursday 27th February 2020.Thank you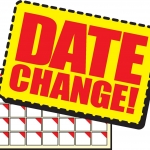 (Posted on 12/11/19)
Please note that the Staff Training Day originally set for 20th April 2020 has now been changed to 22nd May 2020.Sorry for any inconvenience caused.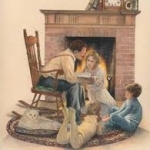 (Posted on 11/11/19)
We welcome the Travelling Books and their BOOK FAIR to our School this week;Books will be for Sale every day after school and at morning break.Children will bring home leaflets showing you what is on offer.It's a great opportunity to get something new and fresh for you to read with your child on a cold frosty evening in front of...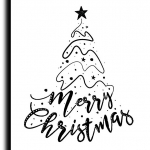 (Posted on 07/11/19)
The Christmas card proofs are back, and we hope you agree with us that they look fantastic!All the children have put in so much effort to their designs and they are really wonderful.Now it's time to place your orders. Orders and payment need to be returned to school by Thursday 14th November 2019 at the latest. Please check the...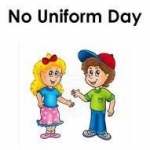 (Posted on 06/11/19)
With our Christmas Tree Festival fast approaching (Friday 29th November 2019 3-5pm) we have some Own Clothes Days coming up:-Friday 8th November 2019 for Toiletries and Glass Jars or £1Friday 15th November 2019 for Bottles and Glass Jars or £1Friday 22nd November 2019 for Chocolate and Glass Jars or £1Friday 29th...