News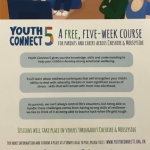 (Posted on 07/10/19)
Would you like some help supporting your child or teenager?Mrs Graham will be running the Youth Connect course which helps parents to support the mental health and well being of their children and young people, helping them become more resilient to stress. The course will run at Venerable Edward Morgan School on a Monday morning...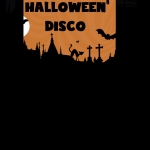 (Posted on 02/10/19)
Infants 5:15-6:15pm £2.50 entry to include Raffle Ticket, Drink and Sweets Juniors 6:30-8:00pm £1.50 entry only. Additional money required for Raffle Ticket, Drink and Sweets.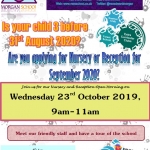 (Posted on 30/09/19)
Admission Forms for Nursery & Reception September 2020 are now available from the school office. Please call Mrs Clarke on 01244 830408 for further details.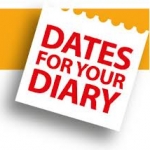 (Posted on 26/09/19)
There are a couple of things coming up in our Calendar that you may want to make sure is in your Diary!!Friday 4th October 2019 - Foundation Phase "Grandparents Day" (09:00-10:30)Wednesday 23rd October 2019 - Open Morning for Prospective Parents of New Nursery & Reception 2020 - (09:00-11:00)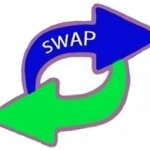 (Posted on 25/09/19)
Due to unforeseen training, Dosbarth Beech will now hold their Assembly on Friday 4th October 2019 at 2:30pm and Dosbarth Aspen will now hold their Assembly on Friday 18th October 2019 at 2:30pm.We apologise for any inconvenience caused.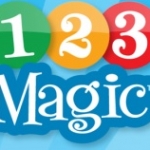 (Posted on 16/09/19)
Mrs Graham our SENCo will be leading this exciting award winning program (created by Dr Thomas Phelan, Clinical Physician) which provides parents and anyone involved in child care with straight forward techniques for managing children aged 2-12 without arguing or yelling.123 Magic is an easy to learn 3 step program covering:How...