News
(Posted on 14/12/20)
Our Friends of the School would like to send you a great big thank you for all your efforts.Their Hot Chocolate/Pop Corn Day has raised an amazing £165.80and this Year's Christmas Raffle has raised a huge £290.00.
(Posted on 11/12/20)
Dear ParentsFollowing the advice of the Local Authority, School will close for the Christmas Break on Wednesday 16th December 2020 and move to distance learning for Thursday 17th December 2020 and Friday 18th December 2020. All Distance Learning will be found on the Homework Section of our School Website. https://...
(Posted on 09/12/20)
Please visit the Newsletter Section of this Website to view the Governors' Annual Report to Parents 2019-2020.Alternatively this can be found on OurSchoolsApp under the Document Section. https://www.vemschool.co.uk/uploads/files/annual-report-to-parents-2019-127.pdf
(Posted on 08/12/20)
Last chance to get your Christmas Raffle Tickets for our 'FRIENDS' famous Christmas Raffle.Tickets are 50p each - Please send money in to School clearly marked in an envelope with your child's name and how many tickets you would like.The Raffle will be drawn on Monday 14th December 2020.Wonderful Prizes to Win!1st - £100 Cash2nd...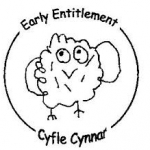 (Posted on 03/12/20)
Early Entitlement is available from 4 January 2021 for all children who have turned 3 between 1 September 2020 and 31 December 2020.Please apply via Flintshire Admissions:-https://digital.flintshire.gov.uk/EFTEST/EForm/create?service=Flintshire%20Early%20Entitlement%20Funding%20ApplicationHours for attendance are 2.5 hours Monday...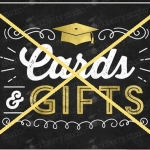 (Posted on 02/12/20)
Under current COVID-19 restrictions we regret to inform you that NO cards or gifts are permitted to be brought in to school for children or staff. We appreciate your co-operation in this matter.